Hair Trend: She BANGS!!!
Neatly arranged with slight curve and volume. This style's best on long or thin faces; long bangs can shorten the face, creating a rounder appearance.
To keep fringe flat, straighten sections using a thin flat iron. Twirl the iron as you glide down each section to create a curved, voluminous just like these celebrities: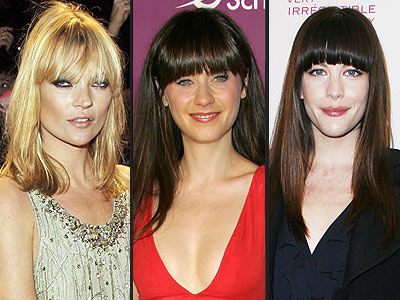 Kate Moss
,
Zooey Deschane
l and
Liv Tyler
join the fringe element with their straight, eyebrow-covering bangs.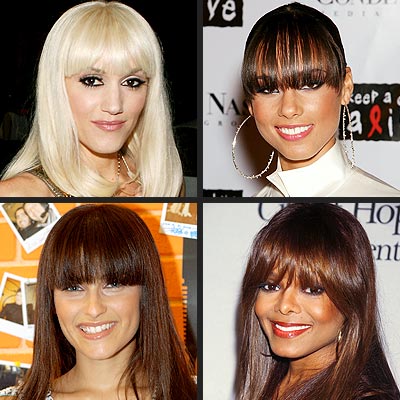 But can they see?
Gwen Stefani
,
Alicia Keys
,
Janet Jackson
and
Nelly Furtado
join the radical fringe with these lash-dusting bangs.
If you're on the verge of snipping, do consider your face-shape and hair texture. Generally, blunt bangs are best on oval and round faces, and are most easily accomplished on straight hair. Unless you're dedicated to drying your bangs, this trend is not advisable for curly hairs.

Now pick your style, will you follow this trend??? Cast a vote.
Labels: Bangs, Celebrity Hair style, Fashion Fashion Trend